Yonden Group Vision(Drive Happiness Forward)
The Shikoku Electric Power Group ("Yonden Group") is committed to driving forward the happiness of customers and community members alike. This desire is shared among all employees, and we are avidly working to contribute to the development of a safer, more secure, and more comfortable regional society as a multi-utility corporate group supporting work and life.
Mission and Meaning of the Yonden Group
The Yonden Group is committed to the continuous provision of high-quality services, centered on energy, that interconnect with the lives that people lead. In this way, the Yonden Group contributes both to comfortable, safe, and reliable living and to the Shikoku region's development.
Three Key Points in Realizing the Yonden Group Vision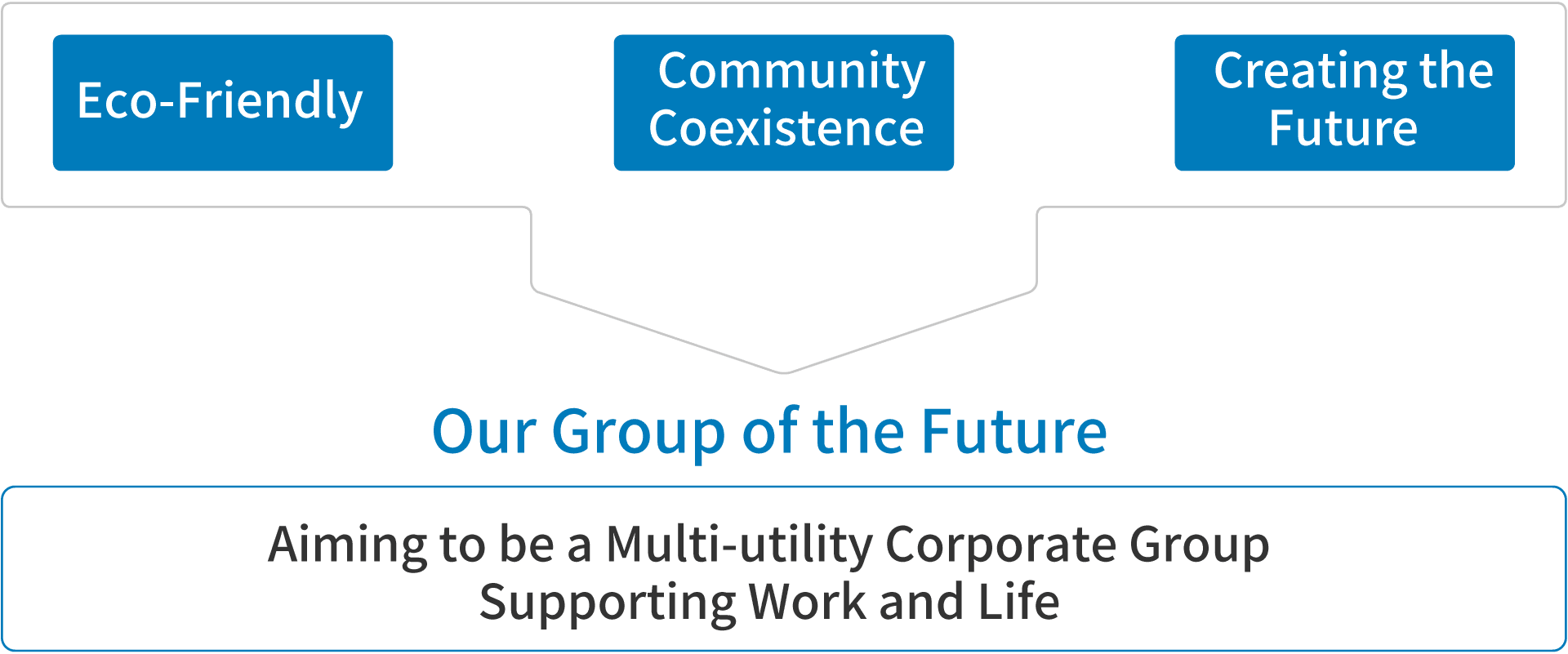 We aim to evolve and grow as the most trusted partner for customers in the Shikoku region, and as a corporate group capable of providing one-stop access to a full range of integrated energy, telecommunications, and business and lifestyle support services.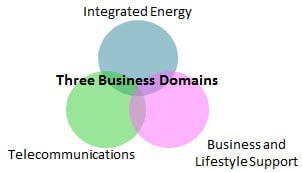 Three Challenges to Realizing Our Group Vision
Contribute to realizing a low-carbon energy society driven by electricity

Pursue the best mix of power sources appropriate to the era along with safe and dependable operations
Form reliable electric power networks
Promote a further "shift to electricity" in the residential and industrial sectors

Continually strive to create added value beyond the core electric power business
Foster the human resources that will pave the way forward